DaKine Core Contour can be broken
I'm have been sailing something like 15 years with DaKine Core Contour footstraps. Personally, I find these the best footbands out there. Okay, adjustment is trickier, but I'm willing to except that for the comfort of these straps.
Last week I used my JP Single Thruster 99 Pro for the first time. I had recently put a set of used (black) DaKine Core Contours on it.



While sailing, the footstrap felt too large, foot was not secured. Checked the strap on the beach, the footstrap was broken. The footstrap was elastic.
There is a plastic/rubber strip running through the footstrap. The screws are also going through that strip. That strip was ripped.
The plastic was even broken on both sides.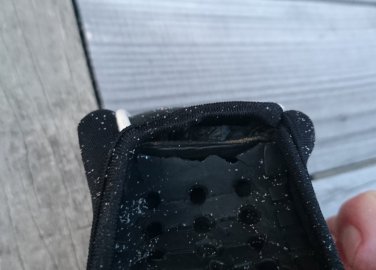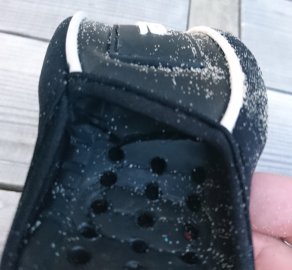 No idea if that has happened during surfing or that it was already when I screwed it on.
The other two footstraps are oke, not even a crack in the plastic.
Also checked some of my other Core Contours, this is really the only one, the others dont even have a tiny crack in it.
One set, is the first set I bought 15 years ago.
I don't know what the previous owner has done with this one. But they don't break easily.

Are you surfing Core Contours, check them, but I don't think you will find any cracks